Omer Fast es un video artista israelí que he descubierto hoy en la exposición "El efecto del cine", en CaixaForum Madrid. A su vez, veo que este artista será toda una referencia personal. Una gran influencia. Y es que los montajes de sus videocreaciones son la hostia. Bueno, yo solo he podido ver uno de sus trabajos ("Godville"), pero, por lo visto, sus otras obras se mueven dentro del mismo estílo.
"GODVILLE" (2005):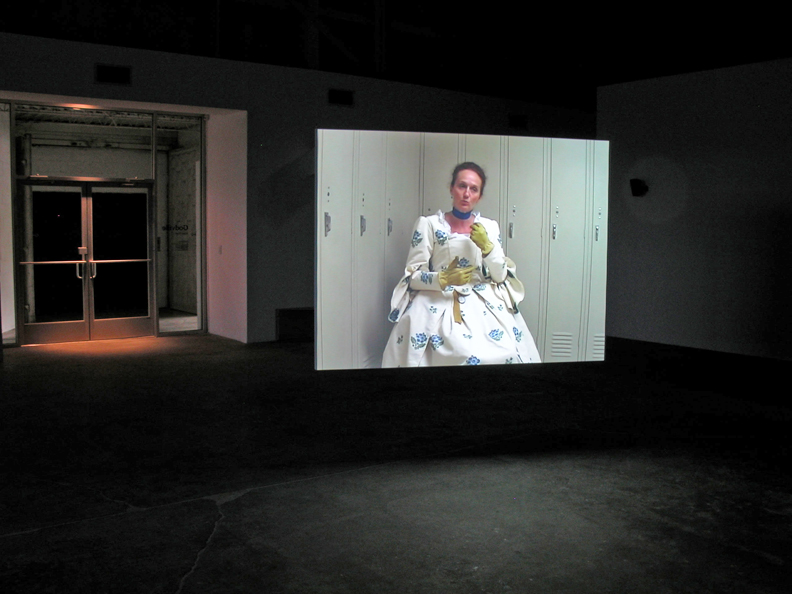 Es una video instalación de dos canales en la que, en uno de esos canales se proyectan entrevistas con personajes que interpretan actores del siglo XVIII en un museo. Las entrevistas han sido realizadas de manera que estos personajes hablasen tanto de su personaje interprtado como de su vida actual y real. Aquí es donde entra el GRAN PAPEL DEL MONTAJE. El artista hace unos cortes a un rítmo muy rápido, a modo de salto, escogiendo las palabras de interés en cada momento. Conformando la narración que quiere en montaje. Jugando con saltos de pasado, presente, realidad, ficción. Unos jump-cuts exagerados, constatnes, repetitivos . Muy atrayentes para mi vista. 51 minútos de placer visual.
El panfleto de información de la exposición dice:
"Fast's aggressive editing emphasizes the power of the filmaker over the representation of his subjects."
En estos fragmentos de otro trabajo suyo ("The Casting", 2007) podemos apreciar de qué os hablo:
http://vimeo.com/19805920
http://vimeo.com/19805734
More info:
On Wikipedia:
http://en.wikipedia.org/wiki/Omer_Fast
On Whitney Biennial:
http://whitney.org/www/2008biennial/www/?section=artists&page=artist_fast